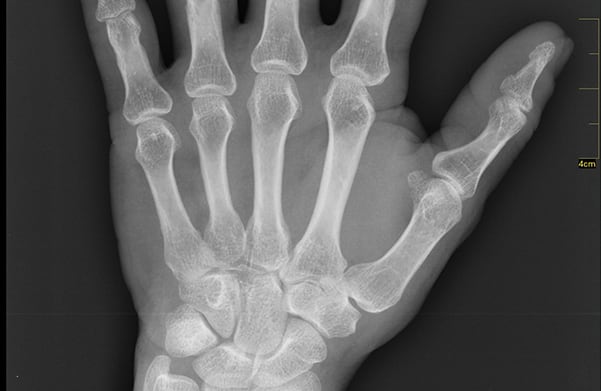 Our facility has two cutting edge digital X-Ray machines. With our GE Proteus XR-F, we will complete exams quickly with an image preview that is available in one second. Fully processed images can be seen within six seconds.
The flexible table accommodates patients of all sizes
The bariatric table supports a capacity of up to 770 pounds/350 kg and the table measures 86 x 31 inches/220 x 80 cm.
The four-way float elevating tabletop makes it easy for patients to get onto the table, lowering from 35 inches/90 cm to 19 inches/49 cm above the floor.
The table moves longitudinally and transversely across a wide travel range to position patients for the optimum field of view and imaging.
Expanded tube coverage increases patient positioning flexibility
The floor-beam-mounted tube stand travels to clear the table for imaging at the wall stand.
The tube can be lowered for below-the-knee exams or untethered exams with the wireless detector to image patients in wheelchairs or on gurneys.
The tube stand travel distance is 79 inches/201 cm longitudinal, 59 inches/150 cm vertical, and 12 inches/30 cm lateral from mid-table. Rotation is +/- 180 degrees.